A more detailed response to this memoir can be found on BuriedInPrint.
"It is through weakness and vulnerability that most of us… discover our soul." (Desmond Tutu)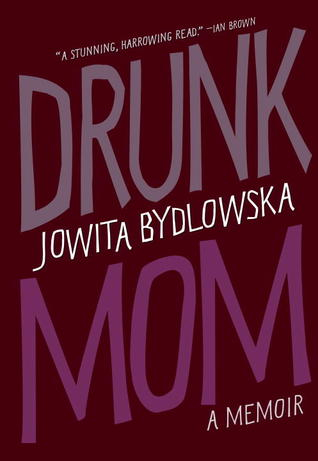 If you take Desmond Tutu's statement as truth, Jowita Bydlowska's Drunk Mom is arguably the ultimate discovery.
Her to-the-bare-walls description of her alcoholism displays every weakness. It is a visceral story; the storyteller's voice is intelligent and controlled, but the subject-matter is raw.
"But this intelligence is no match for the kinds of instincts that demand to be satisfied instantly. And there's fear behind the wanting – the fear that if the wanting gets denied there will be only pain and the fear itself left."
Demands, pain, fear, wanting: if looking for light reading, Drunk Mom isn't it.
But, really, who expects a book about either alcoholism or parenting to fall into that category.
In the context of addiction, there is no other subject. The addiction, the wanting that Bydlowska describes in the book's early pages eclipses everything else, to varying degrees.
"The feeling of being underwater is still present – the almost palatable sensation that I'm not completely tuned in, that I'm missing something, like the one breath needed to break through and be present…."
It is difficult to parent from underwater, when your child lives on land. The author's young son is beloved, but the author's addiction trumps all.
Nonetheless, there are some astute observations about parenting, even though the perspective is limited and controlled by the alcoholism with which Bydlowska struggles.
While her child is young and overwhelmed, at times, by his own kind of wanting, she writes:
"Motherhood is an infinity of second chances. It is insanity by repetition." Some of the memoir's most affecting scenes circle this mother's love for her son and that love's intersection with her addiction.
There are times, too, when the parallels between these two all-encompassing orbits are startlingly clear. Just as the "insanity of motherhood lies in perseveration", the author struggles to endure and persevere in the company of alcoholism.
Many times that companionship offers the rush of a romance. But not necessarily a happy ending.