This is an excerpt from a longer consideration of the work which can be read on BuriedInPrint.
***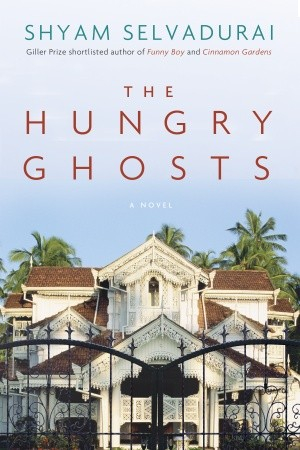 Shivan's bookishness will immediately appeal to bookish readers. Books contain memories of the past and embody promise for the future.
When he returns to his childhood room in Sri Lanka as an adult, there are all his old favourites (the Famous Fives, the Secret Sevens, the Agatha Christies, War and Peace, Pride and Prejudice, and the Jeeves and Woosters).
"[I] sat on the edge of my bed and read the first page [of The Magic Faraway Tree], remembering what joy it was to lie in bed, the fan grating above me, lost in the world of these books."
When he finds it difficult to fit into his new school in Toronto, he finds refuge in a used bookstore on Queen West (and eventually finds a pamphlet there — "Are You Gay?" — which opens the door to better understanding his sexuality).
"The smell of old books in Canada was different from the raw-rice odour of books in Sri Lanka. Back in Scarborough on a Sunday evening, I would often pick up one of my purchases and sniff its greenish crushed leaf scent – a promise that my life would not be confined to this suburb, that pleasure awaited me the following weekend too."
The bookstores and cafes in the Queen West neighbourhood are of vital importance to Shivan, whose world is both literally and figuratively widening with every weekend.
(Later, he recalls first meeting a lover, who was reading Clear Light of Day and who read Banana Yoshimoto's Kitchen on the first morning they shared. These are not random selections; Desai's novel considers the scars left by demanding familial relationships, and Yoshimoto's is a ghost story too.)
Much of The Hungry Ghosts takes place in memory, in Sri Lanka, but the portions of the novel which unfold in Vancouver and Toronto are intricately detailed as well.
Even readers who are unfamiliar with the Toronto neighbourhoods will readily distinguish between the varied landscapes therein. (Beyond Queen West and York U, Shivan also explores and/or inhabits Kensington Market, Pearson International Airport, Cabbagetown, and the Bridlewood Mall and environs in Scarborough.)
Still, Sri Lanka is at the heart of the novel.
***
This is an excerpt from a longer consideration of the work which can be read on BuriedInPrint.