Oh, the trees! If you, like me, grew up with Anne and Emily naming and loving trees in L.M. Montgomery's novels, you will love Hilary Scharper's novel Perdita.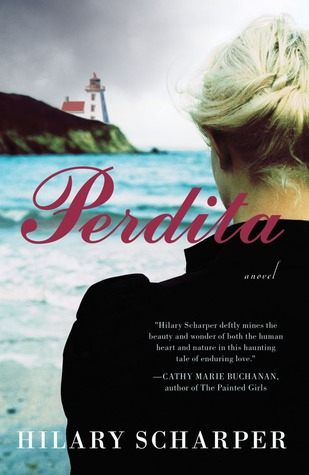 There are many other reasons to respond to this story: a love of history, parallel storylines across the years, the diary excerpts, elements of mystery and the supernatural, and complex female characters.
But the Bruce Peninsula is arguably the main character, the others existing most vividly and determinedly in relationship to it.
"Our beautiful Peninsula is filled with stories, is it not?"
In Marged's diaries, for instance, she describes her father in relationship to the Georgian Bay (on the eastern side of the peninsula):
"I like to look at his face the same way I like to look at the Bay. The Bay is best in the evening, just as the sun is sinking and a sort of deep grey begins to spread across it, and somehow it is both reasonable and beautiful all at the same time. Tad seems wise and impenetrable to me, and yet somehow I am not disturbed by my ignorance of all that he must know about the world."
(To continue the Montgomery allusion, Marged's love for Tad reminds me of the way Anne feels about Matthew, and the way that Emily feels about her beloved father: unwavering fondness and trust, even while recognizing a certain vulnerability.)
It is no small part due to Tad's support that Marged grows to be the sort of young woman who can challenge a patriarch, who can insist on her view of the world faced with this privileged and abusive neighbour.
"'You think I am a silly young girl, don't you?' I told him. 'Perhaps my life is small and unimportant in your eyes. But I have had more experience of the world than you might think. I have seen little compromises that poison people a drop at a time, each day, as they rise and go about their work and share the day together. And I have seen something more foul – something that destroys innocence and goodness by violating a sacred trust.'"
This foulness? Readers do not fully understand the dimensions of Marged's statements yet.
The novel contains both overt and subtle hints of lingering uncertainties. Some of these are discovered as the story develops, but even the uncertainty is mirrored in the landscape of the story.
This is an excerpt from a longer consideration of this novel, here on BuriedInPrint.