1. As an object, this collection from Enfield & Wizenty is striking. And — I can't tell you how much I love this detail — it has a ribbon to mark your place.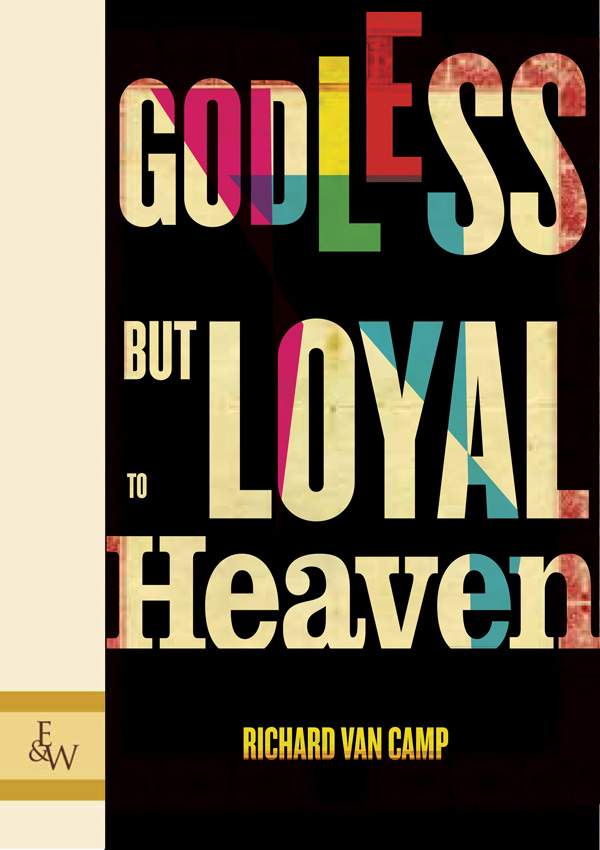 2. Immediately upon finishing the first story ("On the Wings of this Prayer"), I passed the book to Mr. BIP. "You have to read this." It is truly haunting.
3. When I read the next story, "The Fleshing"*, I knew that I wanted to own this book and I immediately went on a bookstore crawl to find anything I could.
4. I found copies of The Lesser Blessed and The Moon of Letting Go, and I could have looked for other books in the shops, but I only wanted to come home, because I had seen Wendy's name in one collection, and then I realized that I recognized other characters' names as well, fromGodless but Loyal to Heaven, and all I wanted to do was read.
5. Humour rubs elbows with tragedy.
"I think humans give off a scent if they've lives in terror for years in a house that was never a home." ("Godless but Loyal to Heaven")
"Man, I miss streaking with my dog brother through the night. I am so fucking bored at night now that I actually floss." ("Love Song")
6. Moments of beauty, rooted in realism.
"The snow looks blue at night and I'm bundled up pretty good. The way it's falling, it looks like thousands of moths dying, falling to earth — sky feathers, I'm sure our ancestors called them. I walk home and Ray roars by in his struck. He peels out of that driveway and heads way out of town to where he stays." ("Love Song")
7. Theme of endurance.
"He loves to issue misery with those fists and his eyes had the same look of fascination you see in boys torturing ants with fire or pulling the wings off of flies. He loved to break men down and right now he was grinning, smiling at me." ("Godless but Loyal to Heaven")
8. Love of storytelling: entire stories celebrate this. (Like "Tony Toenails". Crunch.)
"I told Snowbird about it once. That was when he told me about how sometimes you could do more as a spirit than you ever could alive." ("Godless but Loyal to Heaven")
9. Use of language is fresh. Sometimes unexpectedly so. And always rooted in character, not simply cleverness for cleverness' sake. Take Charity's "wicked nipples, each one as hard as a thumb stud on a switchblade". It reflects the character perfectly.
10. Tales of transformation. Sometimes literal (say, " On the Wings of this Prayer", "The Fleshing"). Sometimes figurative (say, the title story: "That was the fall when I became Torchy.")
This piece was originally published on Buried In Print, here.